Considering that heart disease is the #1 cause of death in the developed world, anything that can prevent heart mortality, or even slow or reverse the process of cardiovascular disease, should be of great interest to the general public.
Unfortunately, millions of people are unaware of the importance of using natural compounds to prevent and even reverse heart disease.
Instead, they spend billions to buy highly toxic pharmaceutical products against cholesterol with known cardiotoxicity, among 300 other experienced side effects.
Remedies and Medicinal Plants that help the heart
Fortunately not everything is lost, there are many medicinal plants in the world with great healing power, and especially to help heart problems.
Here is the list of medicinal plants for the heart
Hawthorn
Olive Leaves
Ginkgo Biloba
Red Grape
Valerian
Garlic
Calendula
Onion
Stevia
Lavender
Ginseng
guarana
Blueberry
blackcurrant
beetroot
and many more
Garlic extract limits the formation of atheroma plaques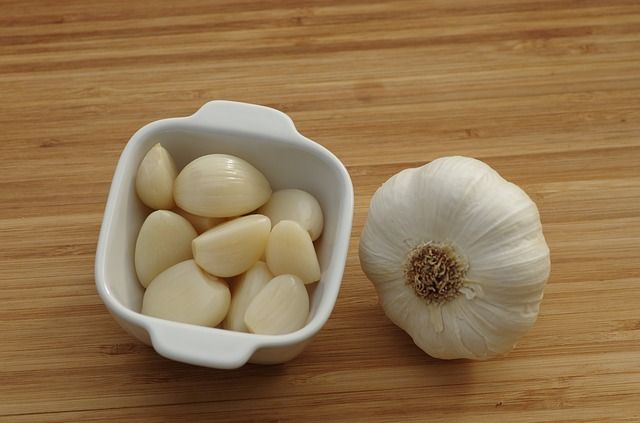 A study to be published in the Journal of Nutrition shows that garlic extract reduces plaque formation in the arteries.
Fifty-five patients aged 40 to 75 who were diagnosed with metabolic syndrome participated in this research.
All were examined for coronary plaque volume at the beginning of the study.
Patients then received either placebo or 2400 mg of garlic extract per day.
One year later, those who had taken the supplement had decreased plaque buildup by 80%. They had a reduction of so-called "soft" plaque, i.e. not calcified.
For Matthew Budoff, one of the authors of this paper, "This study is another demonstration of the benefits of this supplement in reducing soft plaque buildup and preventing new plaque formation in the arteries, which can cause heart disease.
He adds: "We have completed four randomized studies, and they have led us to conclude that aged garlic extract may help slow the progression of atherosclerosis and reverse the early stages of heart disease.
Vitamin D and heart disease
Research published in the Journal Clinical Endocrinology in 2009 confirmed that lower vitamin D levels are associated with increased all-cause mortality, but also that the effect is even more pronounced on cardiovascular mortality.
This finding was confirmed the same year in the Journal of the American Geriatric Society and again in 2010 in the American Journal of Clinical Nutrition.
Onion and the cardiovascular system
Fresh onion inhibits platelet aggregation (by acting on different enzyme systems), which prevents possible clot formation and protects against vessel blockage and thrombosis.
A team from Bordeaux has shown that these effects are clearly visible with a daily consumption of 200 g of raw onion.
Although this amount can hardly be consumed every day, regular consumption is beneficial.
Affiliates also have cholesterol-lowering powers, with a marked action on reducing bad cholesterol.
Due to their antioxidant power, they protect against the free radicals involved in the evolution of cardiovascular diseases.
Magnesium and heart disease
Unlike other nutrients such as calcium or vitamin D, magnesium rarely gets the attention it deserves.
Did you know that magnesium is the fourth most abundant mineral in the body and is involved in more than 300 metabolic pathways?
Although it is rare to have a magnesium deficiency, some diseases can upset the magnesium balance and lead to a defect such as viruses that cause vomiting or diarrhea, irritable bowel syndrome, inflammatory bowel disease, diabetes, hyperthyroidism, heavy periods and kidney disease.
A review and meta-analysis published online May 29, 2013 in the American Journal of Clinical Nutrition adds further evidence to the protective effect of magnesium against cardiovascular disease risk.
Four natural compounds that can unclog the arteries
Four natural compounds that can unclog the arteries
If you want to start healing your heart problems ,nothing better than natural medicine, here are some tips for doing so.
Pomegranate and heart disease
This remarkable fruit was used in a clinical study in humans to reverse carotid artery thickness by up to 29% in one year.
There is a wide range of mechanisms that may be responsible for this effect, including:
1) lowering blood pressure
2) infection control (plaque in the arteries often contains bacteria and viruses.
3) prevent cholesterol oxidation
4) reduce inflammation.
Arginine and heart disease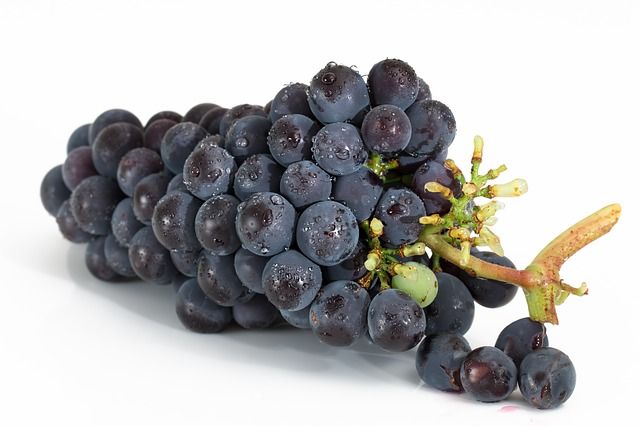 Clinical and preclinical research indicates that this amino acid not only prevents the progression of atherosclerosis, but also reverses the pathologies associated with the process.
One of the mechanisms by which he accomplishes this feat is to increase the production of nitric oxide that is normally found embedded in blood vessels, where the lining has been damaged (endothelium) causing dysfunction.
Garlic and heart disease
Garlic is most often mentioned as the food for heart disease and atherosclerosis (hardening of the arteries).
Some studies suggest that garlic may help prevent heart disease.
It can delay atherosclerosis and blood pressure.
Most studies of high blood pressure have used a specific formulation of Kwai.
A 4-year study showed that people who took 900 mg a day of standardized garlic powder delayed the development of atherosclerosis.
Garlic also appears to help prevent heart attacks and strokes.
Previous studies have found that garlic reduces high cholesterol, but almost all recent studies that are high quality have found that garlic has not lowered cholesterol.
Vitamins B Complex
Vitamins
Vitamin B6 can reduce the risk of heart disease and stroke by lowering blood levels of homocysteine that have been linked to high levels of disease, according to the Linus Pauling Institute at Oregon State University.
Adequate intake of thiamine helps prevent neuromuscular disease that leads to weakness, fatigue, muscle atrophy, and heart failure.
Proper niacin prevents pellagra, which is characterized by dry, cracked skin with severe swelling, diarrhea, and chronic fatigue.
Vitamins B12 and folic acid prevent anemia by maintaining red blood cell production.